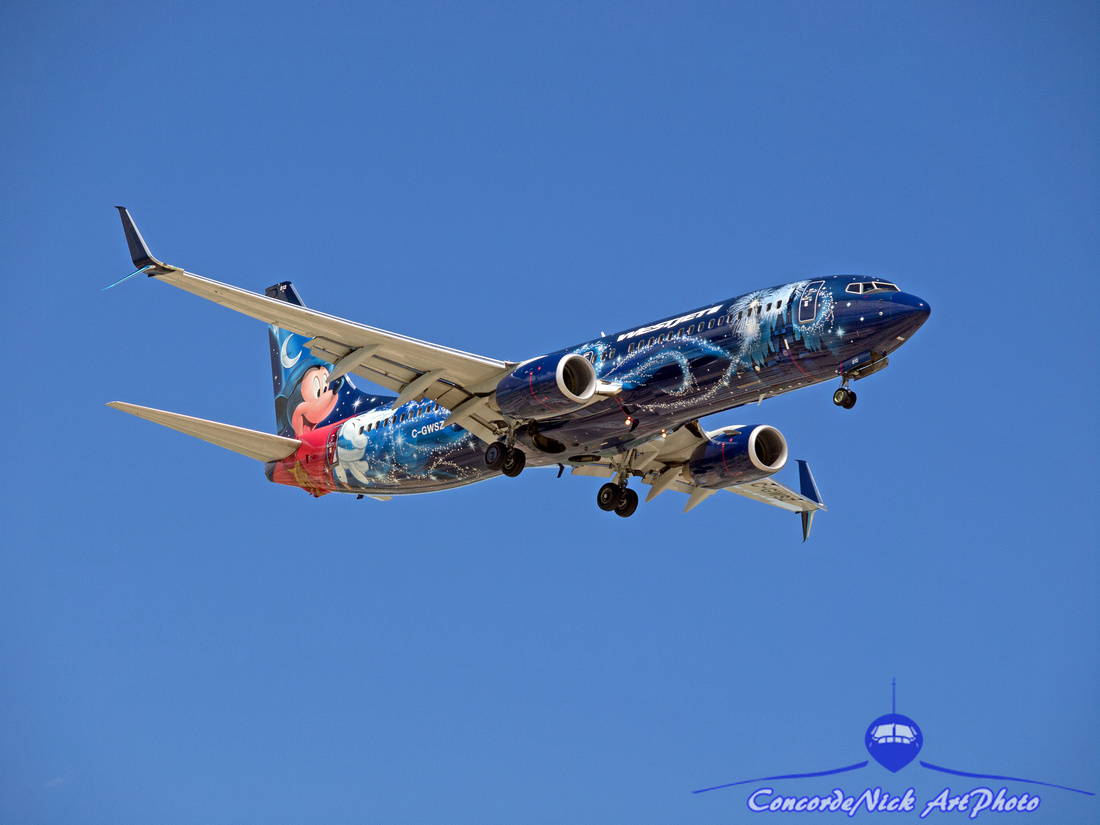 To my followers....
Thanks for following! I have a host of new images posted in my Commercial Aviation gallery. Please stop by and have a look!
Here is a WestJet Boeing B-737-800 painted in brilliant Disney themed livery and sporting new Split Scimitar winglets!
Prices on all items have been reduced so consider making a purchase for yourself or for someone you know who loves aviation!
Enjoy!
Nick